Team Pantera Racing
Silver State September 19th, 1999
---
A new Italian legend says "Rub the bald one to cross the finish line!".
Larry Stock (below) was the first Pantera to finish. Running the 145 mph class Larry came in 3rd!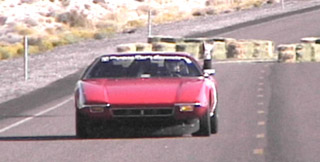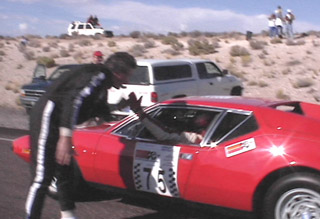 Mike Anderson finish 1st in the 135 mph class! Way to go Mike!!!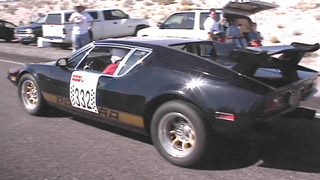 Ken Daniels had Jesus as his navigator (Jesus Marquez), yet still only managed 9th place in the 120 mph class!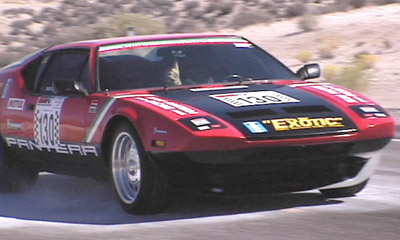 Jim Demick gave his run a "big thumbs up"!
Paul Timko and navigator Derek Morton came through with a 3rd place in the 105 mph class!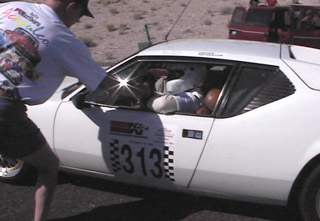 Tom Pillar made 2nd Place in the 95 mph class! Notice the Vettes that are trying to imitate the Panteras.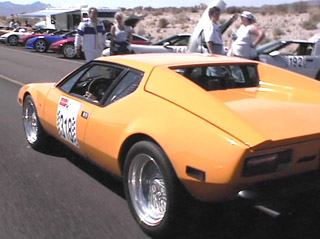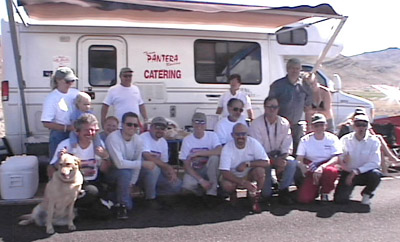 As usual, Team Pantera Catering was there as Cafe Finito and Rebecca Sulivan had prepared an absolute perfect meal.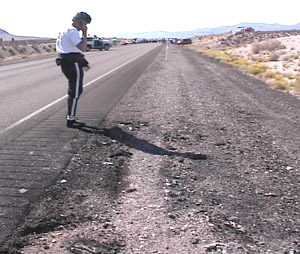 Seeing the burned spot on the road where Mad Dog turned "Hot Dog" last event brought a tear to Larry's eye.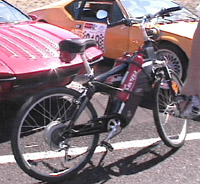 TPR Fire response was ready for action as Mad Dog approached!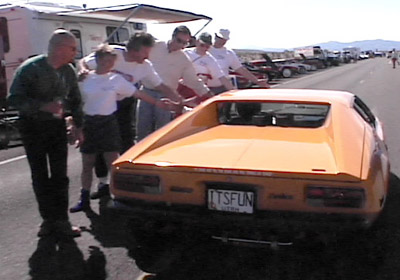 A very happy team to see Tom arrive at Cafe Finito! Tom was the tenth and final Pantera to make it, thus giving TPR another full field completion.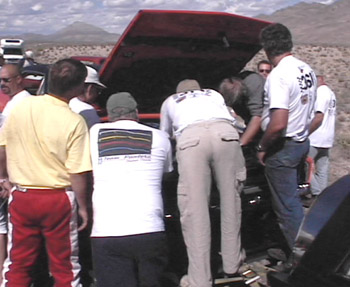 Since none of the Panteras broke TPR decided to tow in the General Lee and start working on it.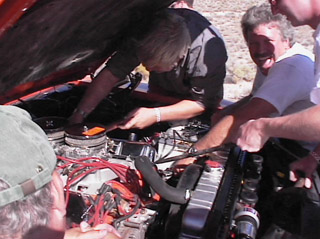 Here you see the local "Cooters" using the official TPR pry bar! Sorry about the cover Bo!
Now I knew I came 400 miles to do something!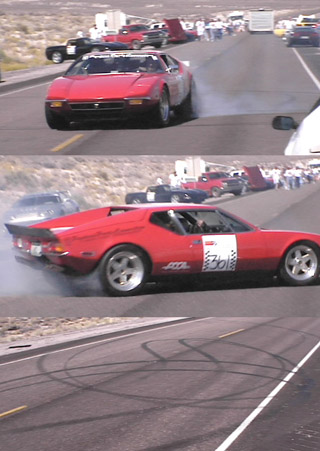 Boys will be boys! Along with peeing on all the Corvette tires, Larry had to "mark" the road. With a little imagination you can see the DeTomaso logo he drew.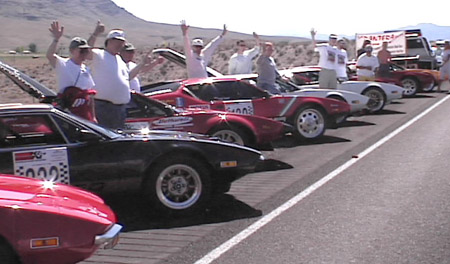 See you all next May!