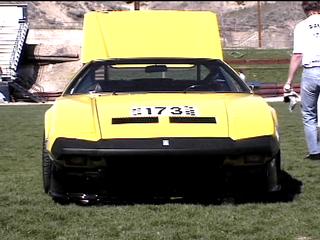 I passed tech here with no major problems.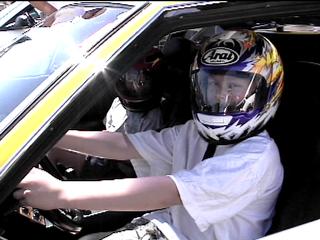 These are two local boys that asked if they could sit in my racecar. How could I say no! We heard them say, "we're the luckiest boys in the world". The hard part was getting them out. Do you think they'll be running this race some day now.
Besides this is exactly what Charlie and I looked like during the race! Just a couple kids having fun in a "racecar".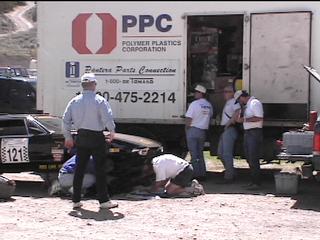 Larry Stock of Pantera Parts connection was there when we needed him. Here the guys are checking on Dennis' front end after tech inspectors found his right front wheel on his car had too much play in it.